2006 Oregon Offshore Race
May 8th to 13th

Gary and I took the train to Portland, to crew
on Alan Bergen's 1984 Canadian Challenge C&C 35 MKIII "Thirsty".

We met up with Frank, our navigator, race crew chief,
and river guide on the delivery to Astoria.
Sailing down the river we dodged bridges, shipping traffic, fog and
even watched a little plane touch-and -go on the beach.

The race to Victoria was just over 60 hours, with lots of light air!
Finishing on the 14th at 2:21AM, we corrected out in 15th place.
Good practice for Swiftsure!

Click on the image below to open a "slide show"with NavButtons to move forward and back.
Clicking on a large "slide show" image
takes you to an index view of the collection.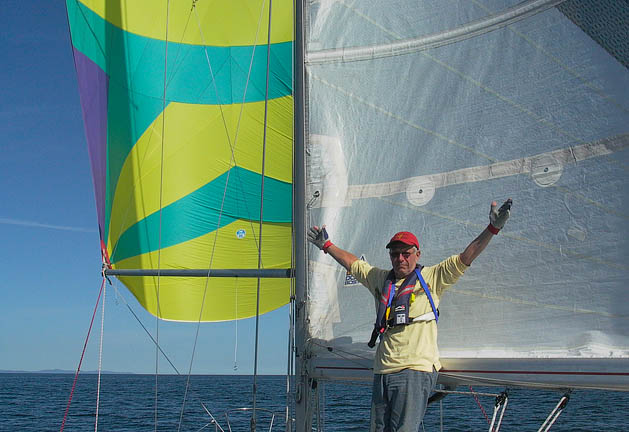 Photography Copyright Lee Youngblood 2006 All Rights Reserved